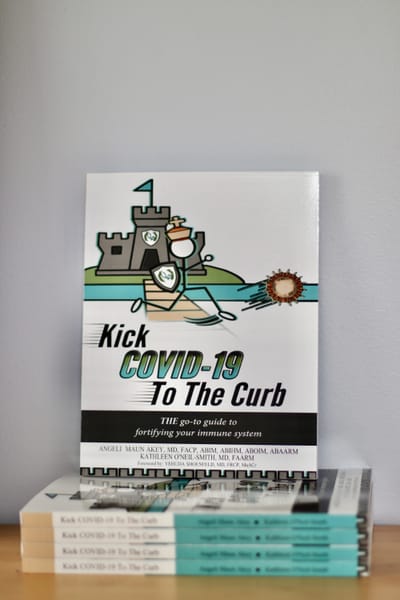 Dr. O'Neil-Smith and Dr. Angeli Maun Akey's new book,
Kick COVID-19 to the Curb
, is now available. The book is designed to answer all of your questions about COVID-19 with the most up-to-date information.
Kick COVID-19 to the Curb
can be purchased as an e-book on
Google Play
, a Kindle copy on
Amazon
, or an audible book on
Audible
. A limited number of paper copies are available. Please email nfimfarha@gmail.com or call Farha at (352) 519-4844 to order a physical copy of the book.